We are proud to work for a company where the benefits gained through economic activities are not for individual benefit but are to be used to support the collective strength and advancement of the Nlaka'pamux  people.
Leadership Team
AEW's Leadership and Senior Management bring decades of industry experience and a passion for achieving results.
Peter brings extensive experience in Environmental Management and Social Responsibility to AEW. He has held a variety of senior leadership positions, including managing cross-functional teams and providing technical advice and leadership primarily in the Mining sector.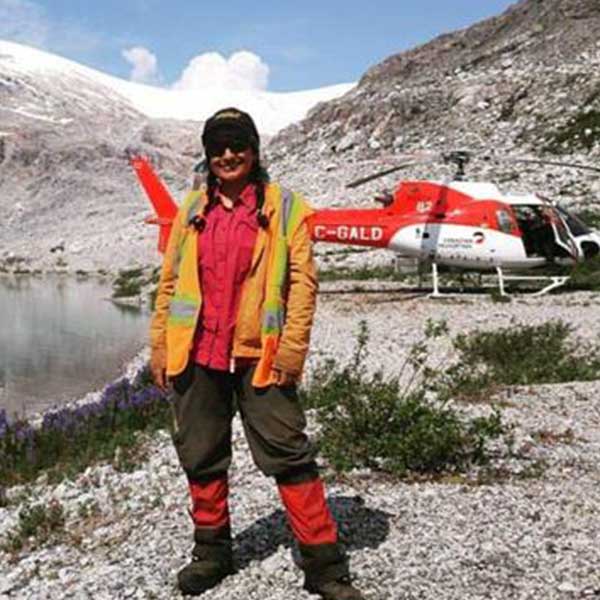 Achinie leads a diverse team of archaeologists and heritage field technicians in a variety of projects within the Nlaka'pamux Nation Tribal Council homeland. She has over 17 years of experience working as a Consulting Archaeologist in British Columbia, partnering and engaging with Indigenous communities on complex multi-stakeholder projects. At AEW, she works in collaboration with communities and subcontractors to implement projects that focus on furthering Land and Title Rights of the Nlaka'pamux.
Archaeology Team
A team of dedicated, diverse, and talented professionals working to provide the highest quality services in cultural heritage protection, conservation, and management.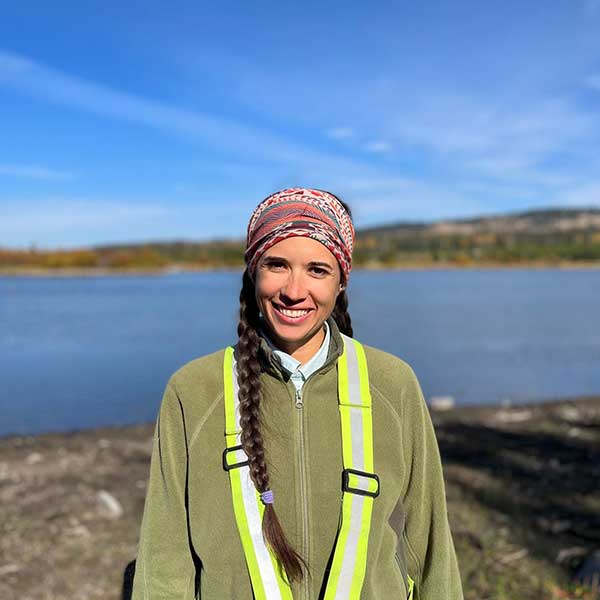 Meaghan is a permit holding archaeologist with over nine years of professional and volunteer experience in the field of cultural resource management, including supervising Archaeological Impact Assessments, conducting Archaeological Overview Assessments, forestry cut block surveys, construction monitoring, artifact inventory/analysis, site maps and forms, and proposal and report writing. Prior to AEW, Meaghan spent several years volunteering at the Kelowna Heritage Museum, working primarily in the collections department. Meaghan has a strong commitment to heritage protection and Indigenous capacity building, with previous experience working in partnerships with diverse Indigenous organizations on a variety of projects.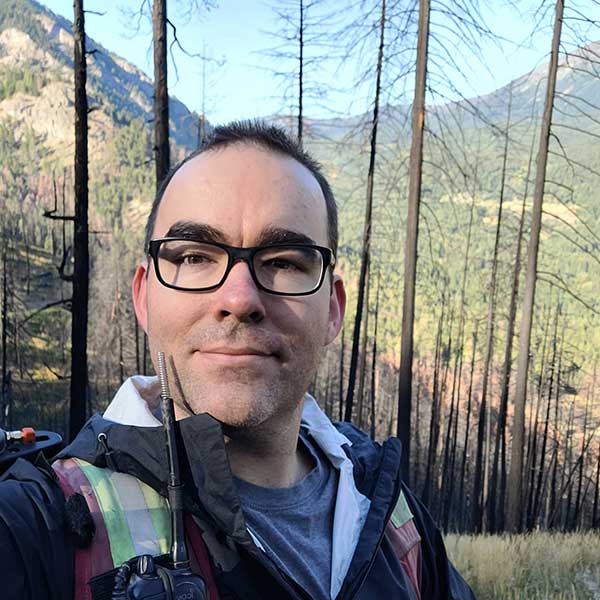 Andrew, BA, is a Permit Holder and Field Director for the Interior Plateau and Subarctic/Boreal Forest regions of British Columbia. Andrew has been in the cultural resource management industry in BC since 2012. He is experienced in conducting Archaeological Impact Assessments, Archaeological Overview Assessments, Preliminary Field Reconnaissance, Section 12.4 Archaeological Site Mitigations, UAV & Remote Sensing assessments, and Archaeological Site Mapping. He has coordinated projects and overseen logistics for large scale archaeological projects. Andrew supervised field crews on these archaeological projects to meet the needs of communities, clients, repositories, and regulatory bodies.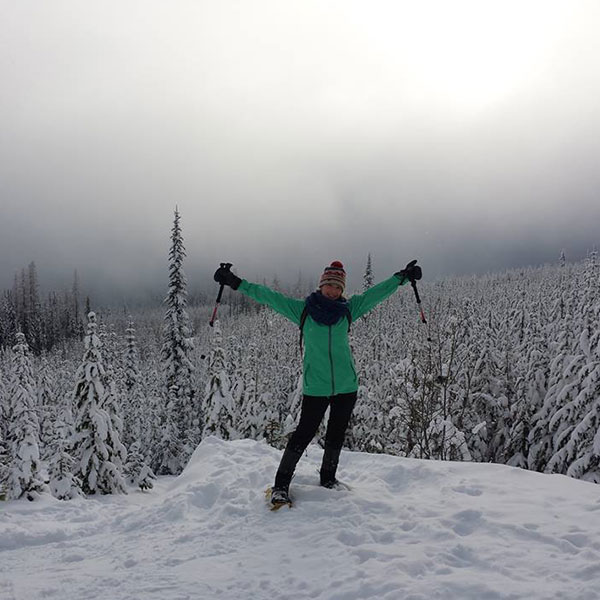 Sarah is currently on Parental leave.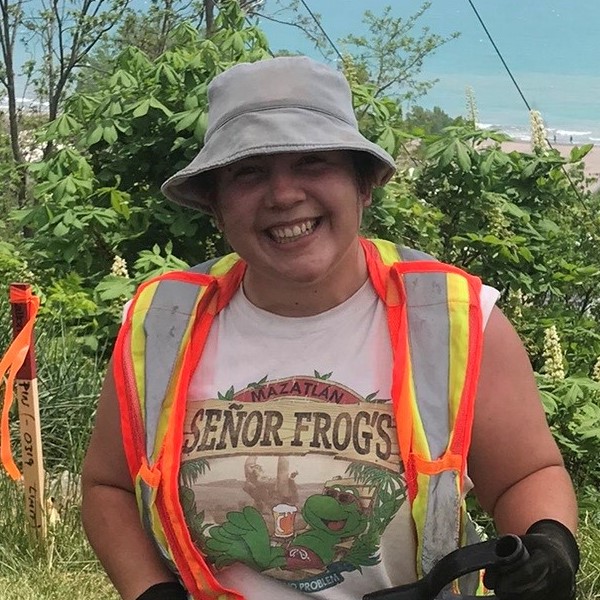 Sophie has been working at AEW for the last 3 seasons as a Heritage Field Technician. Prior to AEW, Sophie had been working as an Archaeology Field Technician in southern Ontario. She enjoys spending time outside. Whether it's fishing or discovering new places, she is always up for an outdoor adventure.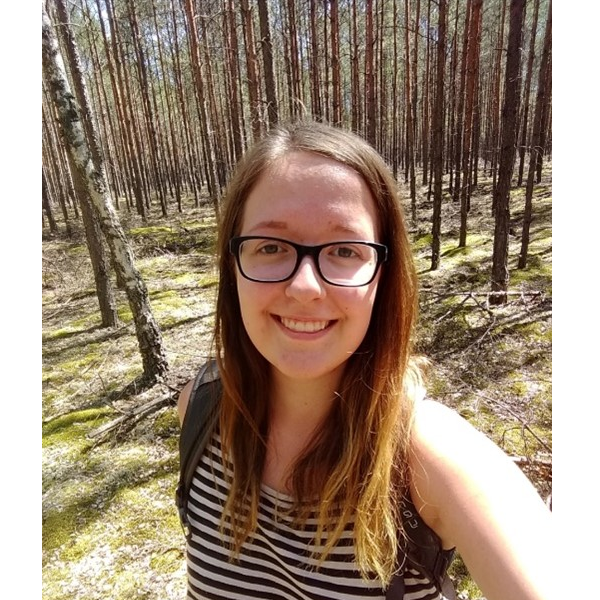 Kyra started working with AEW as an archaeologist in February 2023. She graduated from the University of Northern British Columbia at the end of 2022 with a Bachelor of Arts in Anthropology and Geography. After growing up on Vancouver Island, Kyra is excited to explore and learn more about the Central Interior region that she now calls home.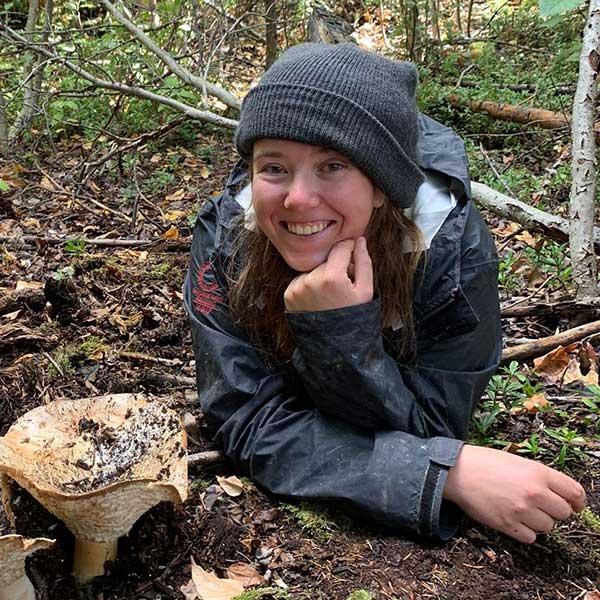 Sydney is an Archaeology Assistant at AEW, with an Honours Degree in Archaeology and Cultural Heritage Studies from Wilfrid Laurier University. She has participated in archaeological surveys and excavations across Ontario and BC. Sydney has achieved global interest in her work in Ulaanbaatar, Mongolia, as a Gold Medal recipient from the Mongolian Archaeology and Cultural Preservation award.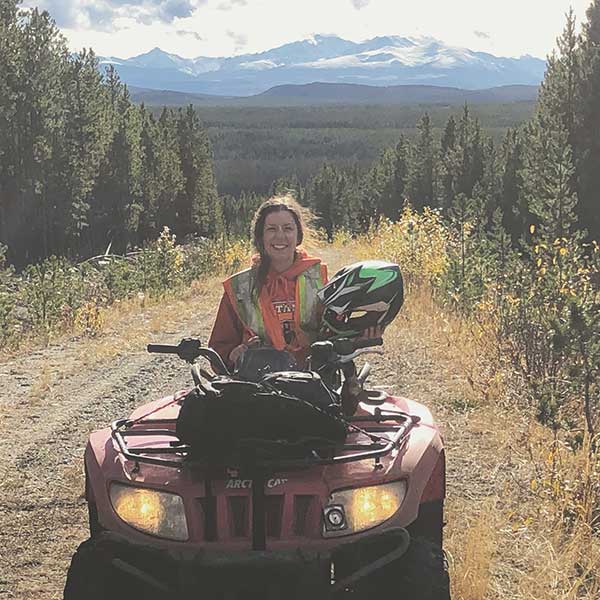 Carissa received her Bachelor of Arts in Anthropology / Indigenous Studies from Mount Royal University in 2019. Her career in Cultural Resource Management began four years ago and has taken her on exciting projects within northern Alberta and Interior BC. One of her most memorable projects was recording cultural depressions in Farwell Canyon, BC. Carissa is thrilled to be a part of the AEW team and looks forward to broadening her skills on a diverse array of projects.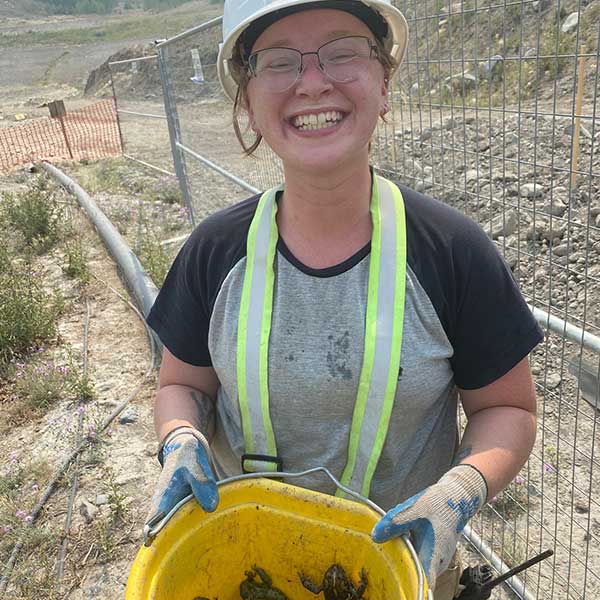 Megan is a graduate of Simon Fraser University, with a Bachelor of Arts in Archaeology, and a certificate in Cultural Resource Management. Previously, Megan worked on the coast and on Vancouver Island. She worked as a research assistant at Simon Fraser University, where she honed her skills photographing artifacts and worked with archaeological samples including floatation, sorting, bagging, managing, and cataloging materials in a lab environment. Megan is now an Archaeology Assistant at AEW and has been with the company since 2020.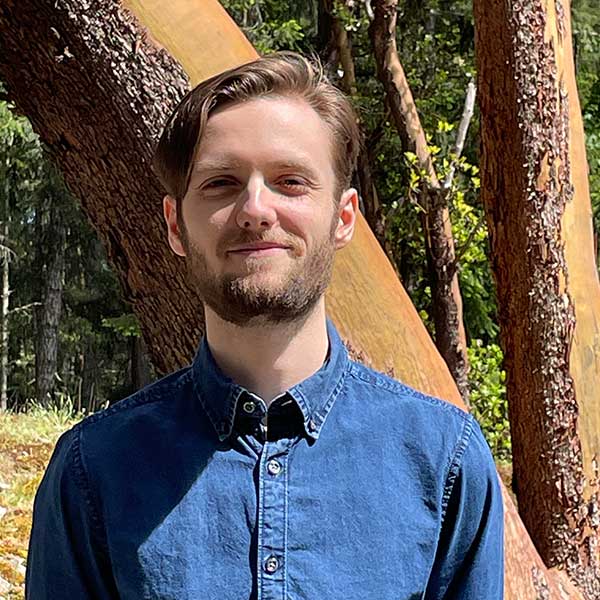 Brendan is an archaeologist who has been with AEW since 2022. In 2021, he graduated from the University of Victoria with a Bachelor of Science in Anthropology and Archaeology. In 2023, Brendan will be entering into his third season of archaeological fieldwork in the southern interior and Nlaka'pamux territory. He is particularly enthusiastic about lithic analysis and ethnobotany. Brendan has a diverse range of field and office based archaeological experience and hopes to continue learning in Nlaka'pamux territory.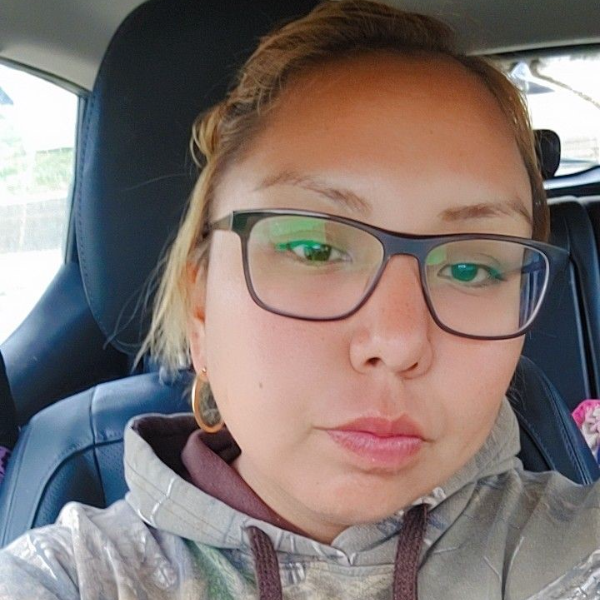 Sylvia started working with AEW in April of 2023 after completing the RISC course earlier in the year. Her late brother inspired her to become a field technician after he found joy in the work. Her favorite part of the job is being able to explore the landscape while doing the physical labor of the job.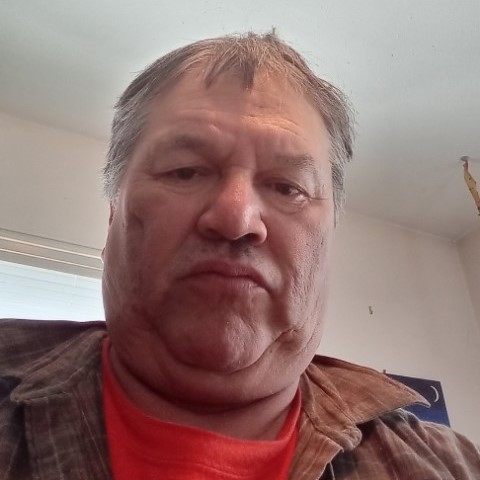 Joe has been working at AEW since 2022 as a Heritage Field Technician. He has worked on a wide variety of archaeology projects in the Nlaka'pmaux homeland, primarily assisting with shovel testing.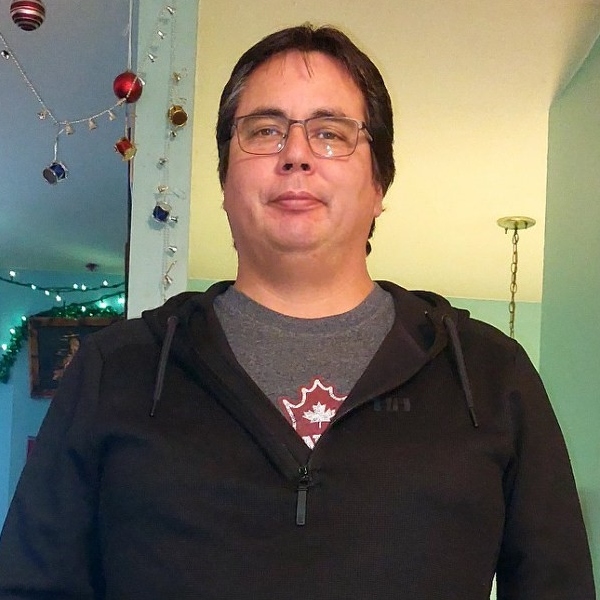 Nathan has been working at AEW since 2021 as a Heritage Field Technician. He likes working alongside his brother on a diverse array of environmental and archaeology projects. Nathan is passionate about giving back to his community and likes to spend his off-time outside.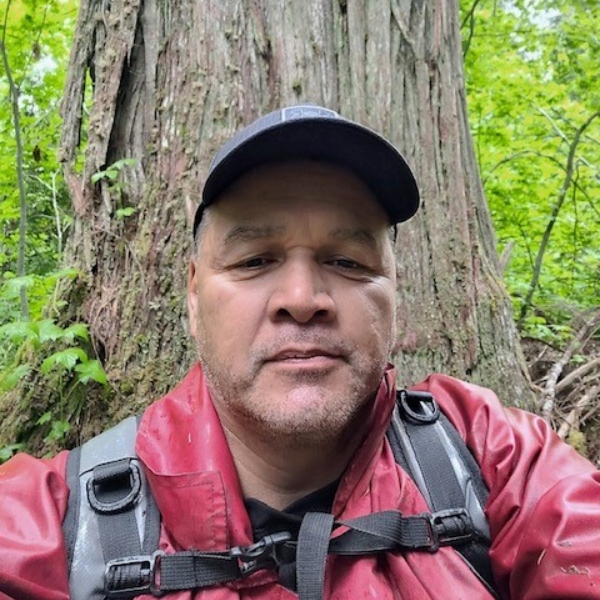 Chad has been working at AEW as a Heritage Field Technician since 2020. He has completed a variety of training programs throughout his four years of working at AEW. He likes working alongside his brother on a diverse array of archaeology and environmental projects. Chad likes to spend his spare time outside doing a variety of hobbies such as hunting, fishing, hiking and biking.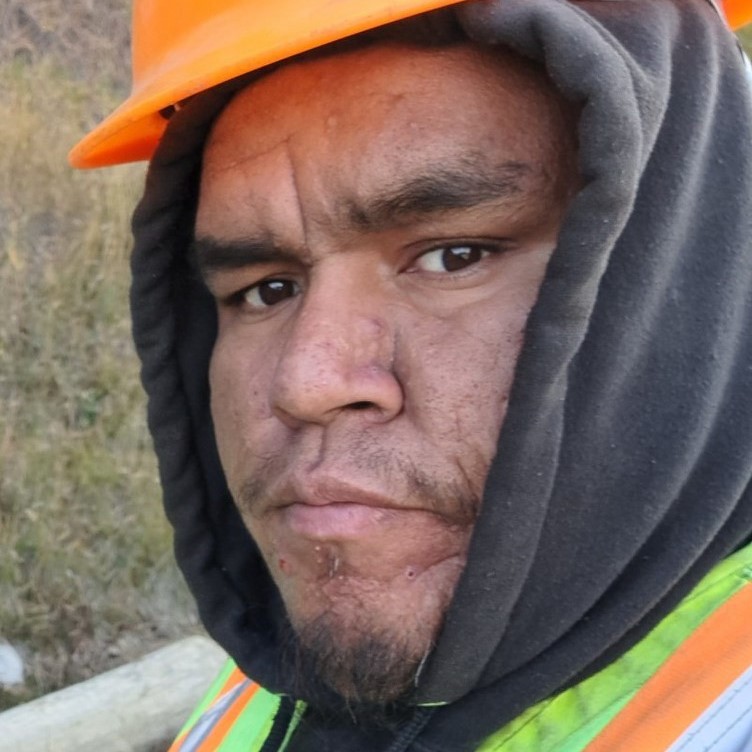 Eddy has been working at AEW since 2021 as a Heritage Field Technician. He has worked on a wide variety of archaeology and forestry projects in the Nlaka'pamux homeland assisting with shovel testing and monitoring. Eddy enjoys being outside. Some of his hobbies include hunting and fishing.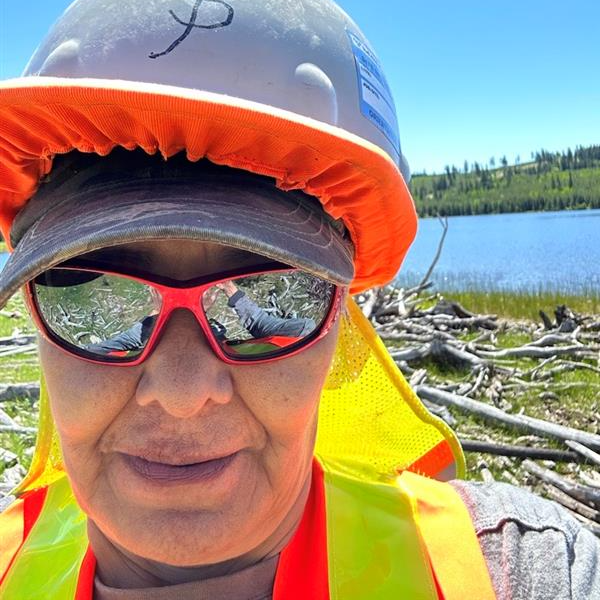 Stacey is a Heritage Field Technician and has been working with AEW for two years. Her favorite part of the job is working on excavation units. Stacey joined the team in 2021 because she was interested in helping find artifacts.
Environment, Wildlife & Fisheries and Aquatics Teams
Our team manages environmental and wildlife challenges, and supports a range of services such as aquatic ecological restoration, fish and fish habitat assessments, and regulatory and project review on projects across a variety of sectors.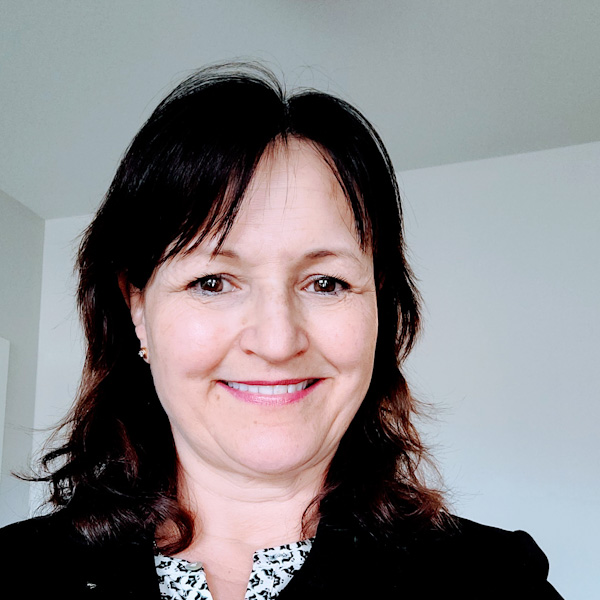 Debra is a Senior Mining and Environmental Assessment Specialist with AEW. With over 30 years of experience, Debra has worked on numerous environmental assessment and implementation projects in mining and other extractive industries: oil and gas; forestry; and fisheries. Throughout Debra's career, she has mentored and learned from Indigenous Peoples in the field of natural resource management through knowledge transfer and capacity building with the primary goal of enhancing benefits from resource developments, while mitigating impacts to traditional ways of life. Debra is a Registered Professional Biologist in the Province of British Columbia.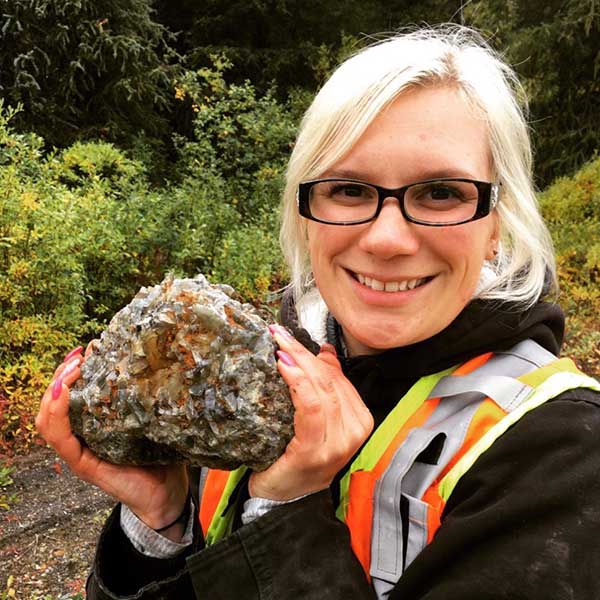 Amber holds a bachelor's degree in environmental science majoring in natural resources from the University of Northern British Columbia Science Program with over 10 years of environmental experience. She has experience with soil and water sampling, ESC planning, environmental monitoring and in field project coordination. Amber is the lead in the areas of permitting, biodiversity, water management and regional air quality.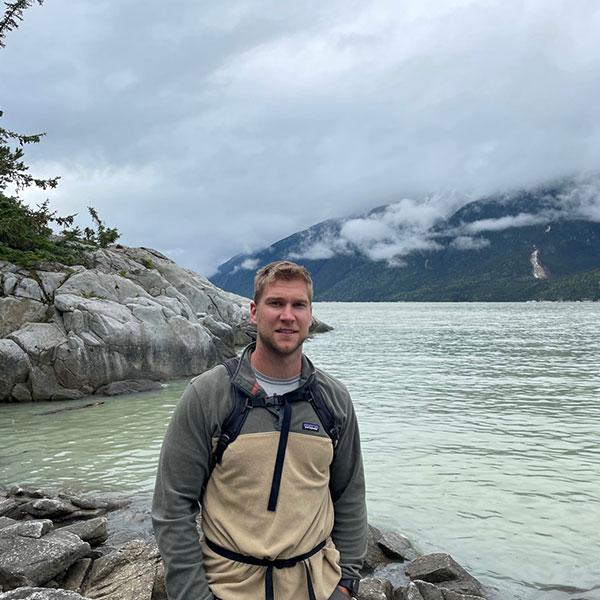 Joe is currently a Geoscientist in Training with AEW and is in the final stages of obtaining his Professional Geoscientist designation. Joe graduated from the University of British Columbia Okanagan with an Honors degree in Earth and Environmental Sciences and has worked across Canada in both the mineral exploration and the environmental consulting industry. He works on a diverse range of projects with A.E.W. and specializes in the environmental impacts of mining. Currently his schedule is a split of office-based work including reporting, mining reviews, project coordination, GIS and field-based work including permit compliance sampling programs, contaminated sites, and ARDML related items.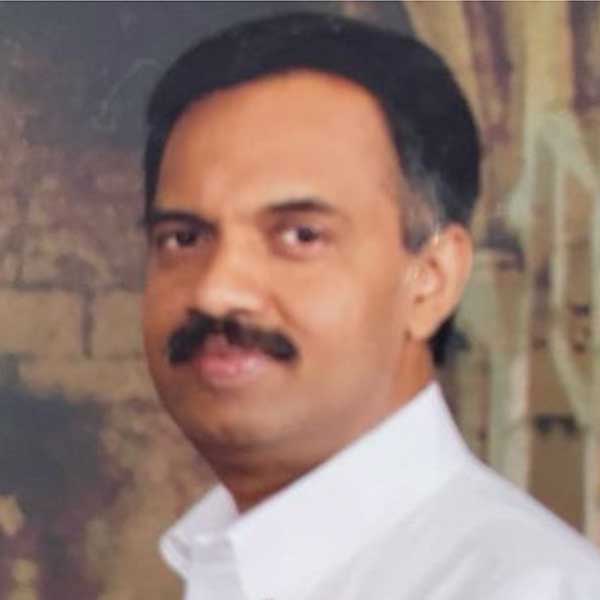 Dr. Sivarajan is a professional geologist in Alberta and in British Columbia. Couple of decades of working and volunteering experience in Geology, hydrogeology, hydrology and environmental sectors made him recognized as Fellow of Geoscientists Canada and Fellow of Engineers Canada. His leadership and professional roles span from being the Chairman and Executive Member of different boards and organizations, working in Government Departments, Consulting firms, Universities, Research organizations, Oil Sands Industry and Indigenous community. He is a post-doctoral research fellow from the University of Calgary. His geographical work experience and involvement in different projects are diversified in different countries such as India, United States of America, South America and Canada. At present he is working as a hydrogeologist with AEW.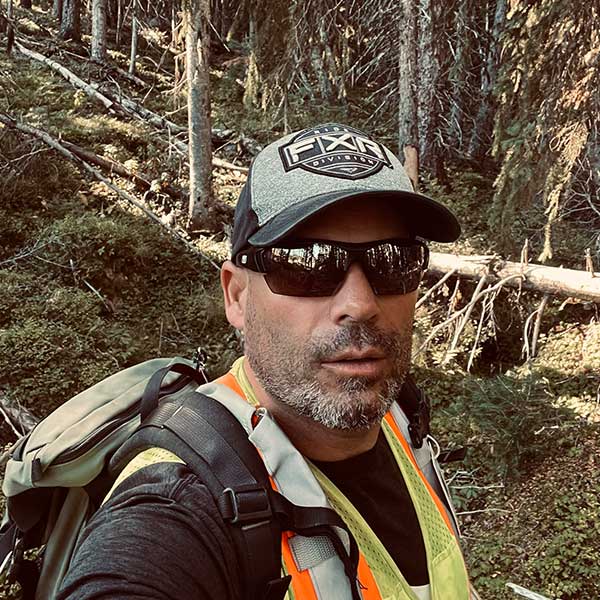 Mr. Raymer joined AEW in 2021 and is a senior level Project Manager with over 25 years of experience working in the environmental consulting industry. He has worked alongside First Nations in various settings and works in collaboration with stakeholders to maintain environmental compliance and due diligence. His area of expertise is primarily contaminated sites and includes the coordination of projects for environmental assessments, environmental monitoring, remediation, and permitting as well as regulatory submissions for various clients in commercial, industrial, mining, and government sectors. He also has experience in landfill assessments, surface water quality monitoring, geochemistry, and in conducting various geophysical surveys, and has over 5 years of experience conducting industrial air compliance monitoring and due diligence stack emissions testing.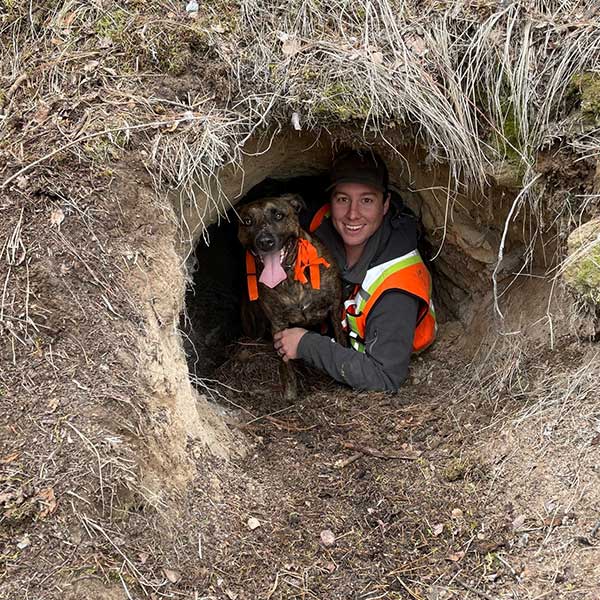 Glenn is a Registered Professional Biologist in British Columbia with more than eight years of experience in biological services. He has gained experience conducting surveys related to environmental impact assessments and biological assessments as well as leading and managing field crews on construction projects within the Nlaka'pamux Nation Tribal Council homeland and throughout western BC. Glenn has a broad background of field survey experience including species-at-risk surveys, riparian area regulation assessments, amphibian salvage, mammal trapping and migratory bird surveys.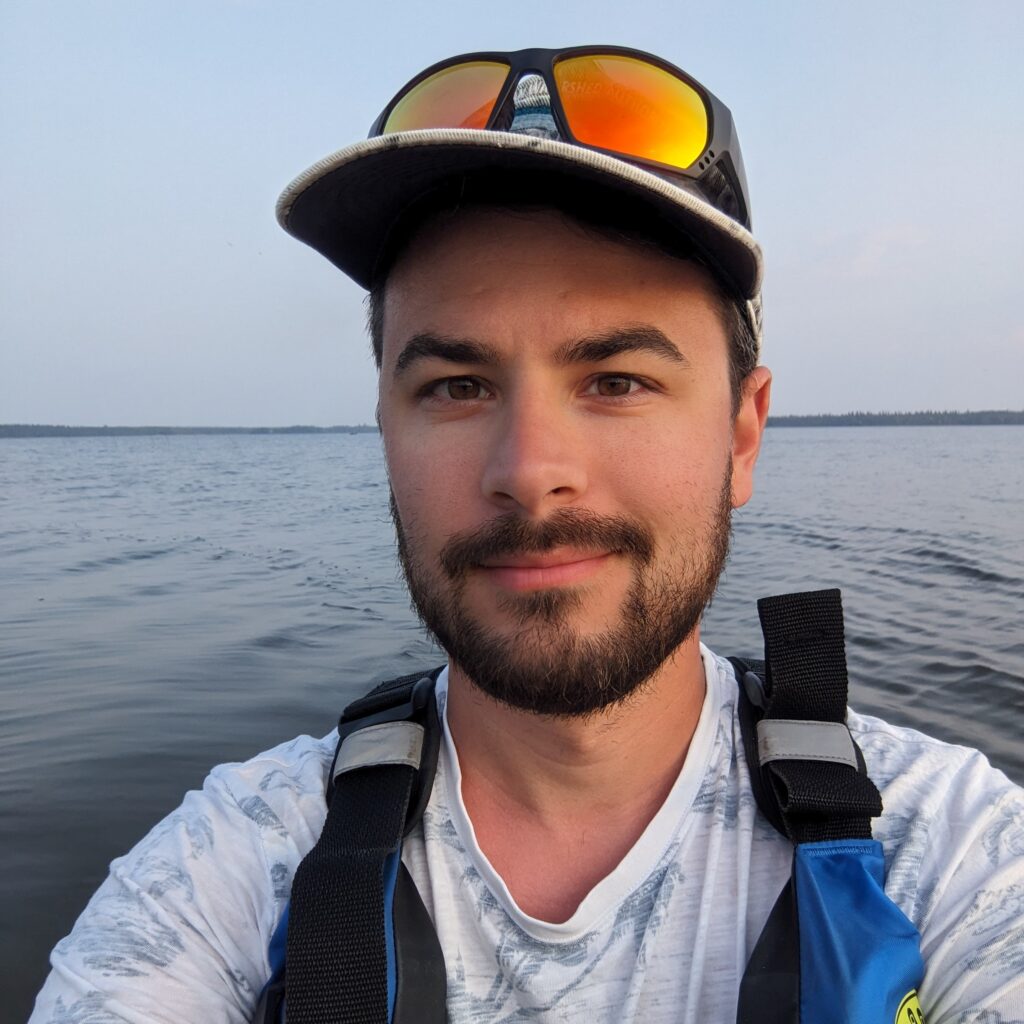 Reid joined AEW as a Fish & Aquatics Biologist in 2023, having received his Ph.D. in Biology from the University of Saskatchewan earlier that year. His Ph.D. research focused on an at-risk fish species and its competition for habitat with an invasive competitor. During his Ph.D., Reid worked with a local Indigenous tribal council to further research fish movement within their lands, which required close work with youth and other community members. Reid has worked in the field of biology for over ten years and his expertise includes fish behaviour, acoustic telemetry, lake ecology, species at risk, and invasive species. He is in the process of applying to become a Registered Professional Biologist in the Province of British Columbia. Reid loves the outdoors and is looking forward to a change in scenery for his hiking and camping adventures from the familiar prairies.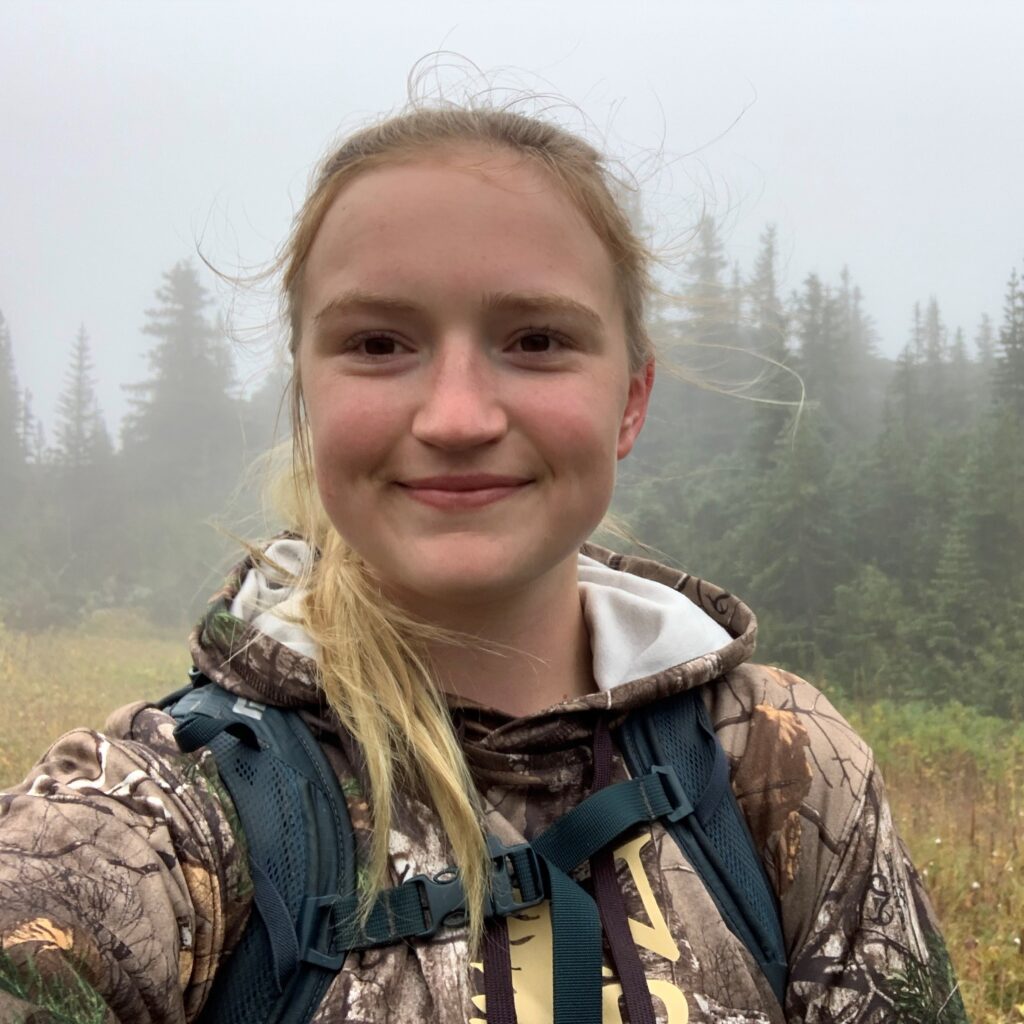 Sydney joined AEW in 2023 as a Professional Forester. She went to Lakehead University and completed her Honours Bachelor of Science in Forestry in 2019. She has worked in Saskatchewan, Alberta, and Northern British Columbia, with experience in field operations, permitting, forestry policy and legislation, as well as Indigenous engagement. Sydney is a Registered Professional Forester (RPF) with Forest Professionals British Columbia (FPBC). She is excited to bring her knowledge and experience working in industry to AEW and support forestry decision-making processes in the Nlaka'pamux homeland.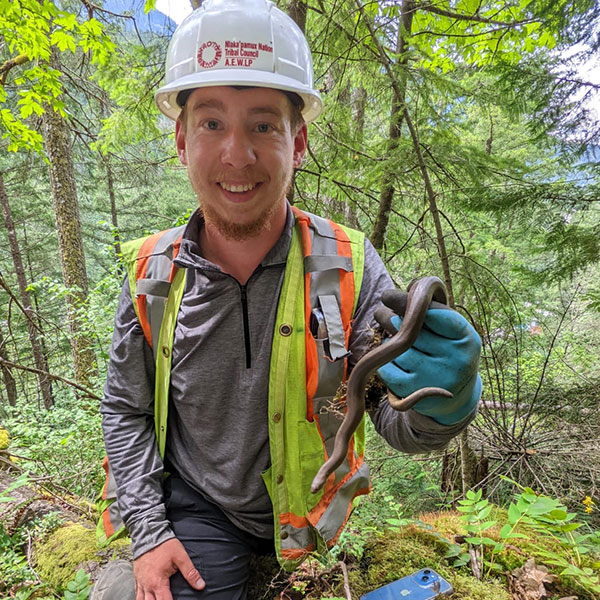 Nick is a graduate of the University of Alberta earning a Bachelor of Science majoring in Animal Biology and a Master of Science in Ecology. He has held several contract biology positions working with government, industry, and environmental consulting companies. Nick is passionate about the outdoors and has been lucky enough to work with a diverse range of wildlife and looks forward to continuing to do so as part of the AEW team.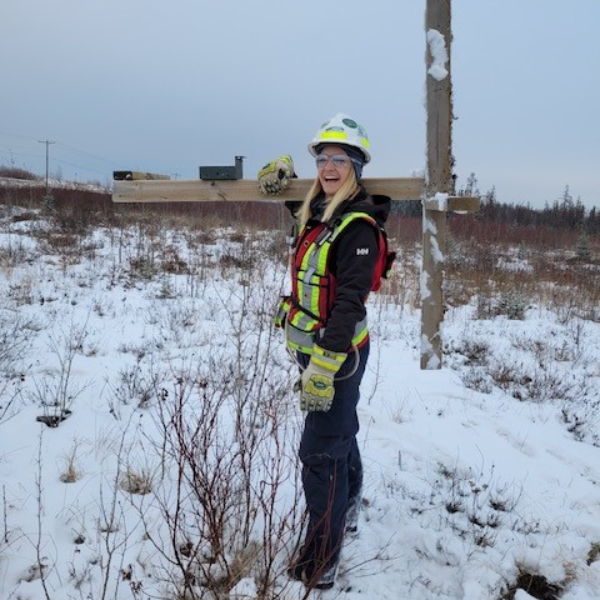 Alyce joined AEW in 2023 as an Intermediate Biologist and supports a wide variety of environmental projects. She has a Bachelor of Science with a major in Biology from Mount Royal University. Alyce spent one summer as a Research Assistant for a professor at Mount Royal studying amphibians in Calgary's wetlands between her third and fourth year. Upon graduation, she completed an internship in Costa Rica at the Cloudbridge Nature reserve studying Resplendent Quetzals. For the last 5 years she has been working as an Environmental Consultant, completing a wide variety of both aquatics and wildlife work, with the highlight so far being Sharp-tailed grouse lek surveys. Alyce loves to get out in nature in her free time. She enjoys a variety of activities such as camping, paddle boarding, rock climbing, and hiking.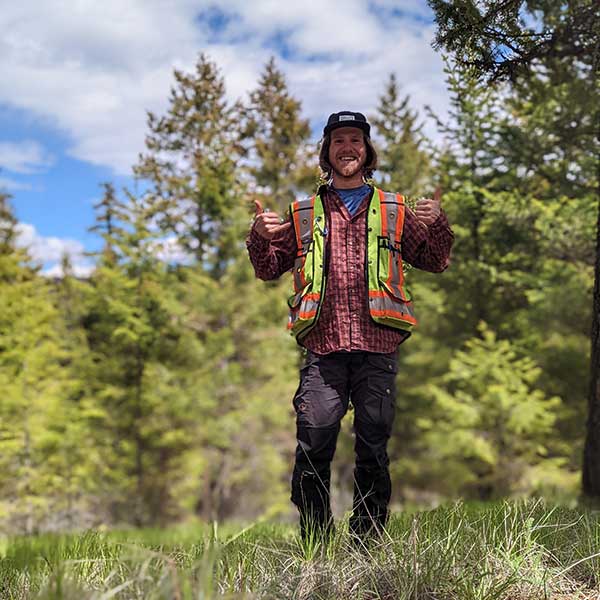 Kevin is a Field Biologist with AEW. He received his Bachelor of Science Honours in Biology from the University of Regina and came to AEW 1.5 years ago. His interests in wildlife, ecology and conservation have led him to a variety of projects, including a major contribution to the Trans Mountain Expansion Project on Spread 5B.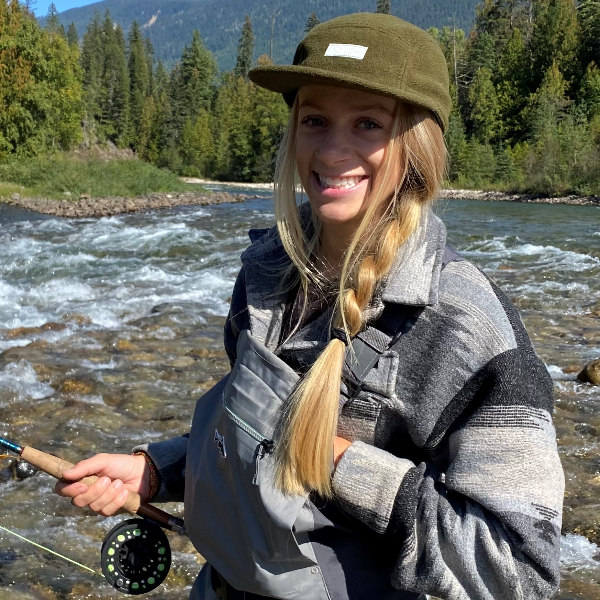 Kellie is a Junior Biologist. She has been a part of AEW's Environment Team since the summer of 2021 working as a Field Biologist. Prior to and following the completion of her Bachelor's degree in Natural Resource Sciences from Thompson Rivers University, she has had a desire to work in the field with wildlife. Kellie wants to help manage our natural resources in a way that ensures longevity and vitality. She spends the majority of her time outside work in the outdoors with her husky. Kellie loves biking, hiking, ski touring, and fly fishing.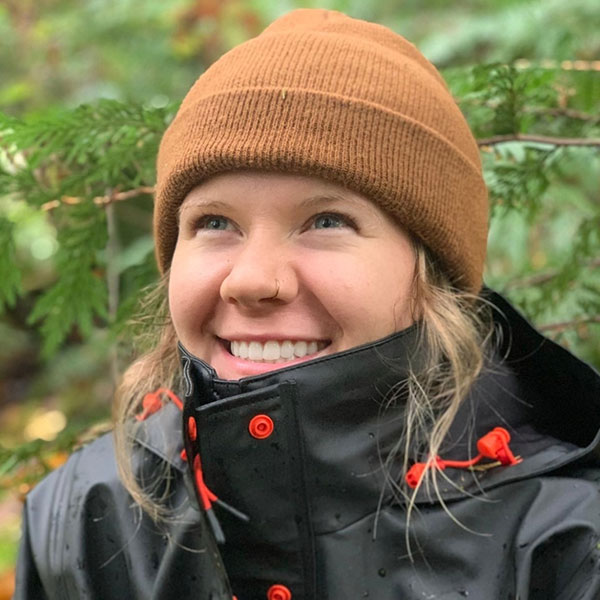 Naomi is a Field Biologist with AEW. Her love for nature and the great outdoors has allowed her to take on many opportunities to save wildlife and the environment. She thrives on education and collaborating with like-minded professionals. In her spare time, she really enjoys photographing nature's beauty.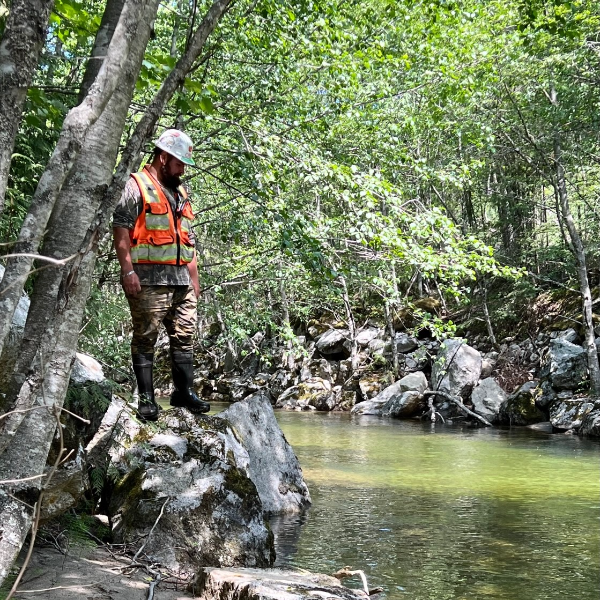 Matthew has been working for AEW since 2020. He primarily works on the environment team, helping with a variety of tasks including bird surveys and wildlife salvages. Matthew graduated high school in 2015 at Penticton Secondary School and has since completed some training programs at the Nicole Valley Institute of Technology as well as the Workplace Alternative Trades Training program. In his spare time, Matthew enjoys outdoor activities such as fishing and hiking.
GIS Team
The GIS Team supports the collection, management, storage, analysis, and mapping of archaeological, environmental, and wildlife spatial data for A.E.W.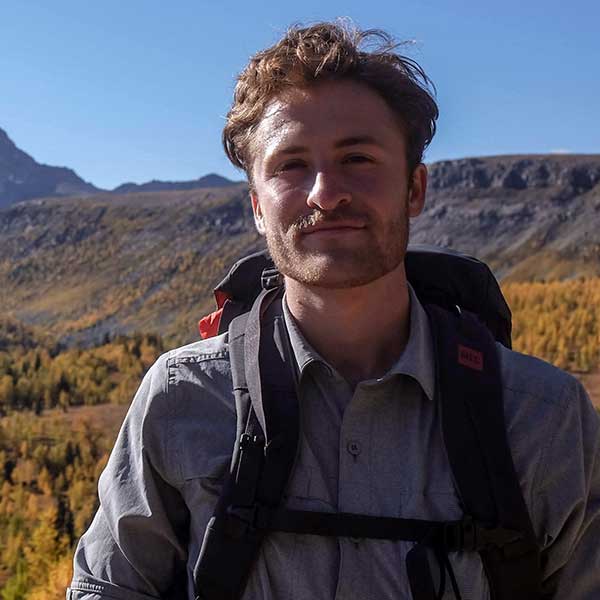 Gavin is a graduate of UNBC, where he studied wildlife and fisheries, GIS, and computer science. Prior to his current role, Gavin was working as a field biologist on the Trans Mountain Expansion Project. He is currently working remotely from Calgary. When he is not busy with map making, you can find him outside adventuring and doing wildlife photography.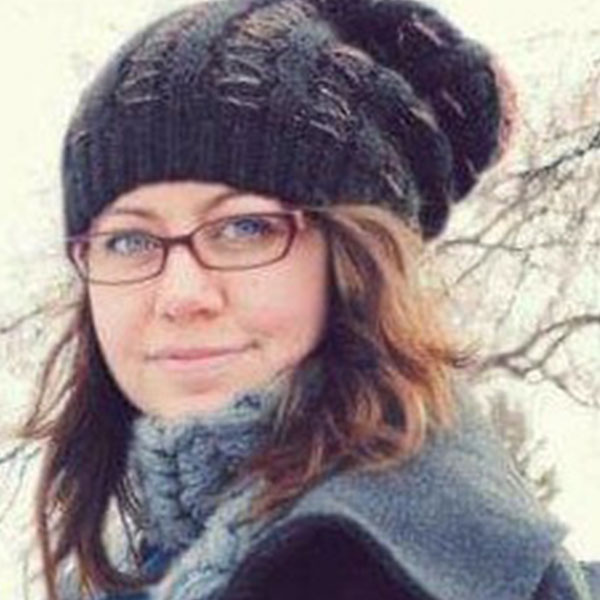 Debbie has a background in Forestry and GIS. Her education in the natural resource sector led her quickly into the GIS world. Debbie found the combination of the two were the perfect blend for her interests, and she has spent the last 20 years enjoying a fulfilling career involving GIS and Forestry, Natural Resources, Municipal and Indigenous Communities.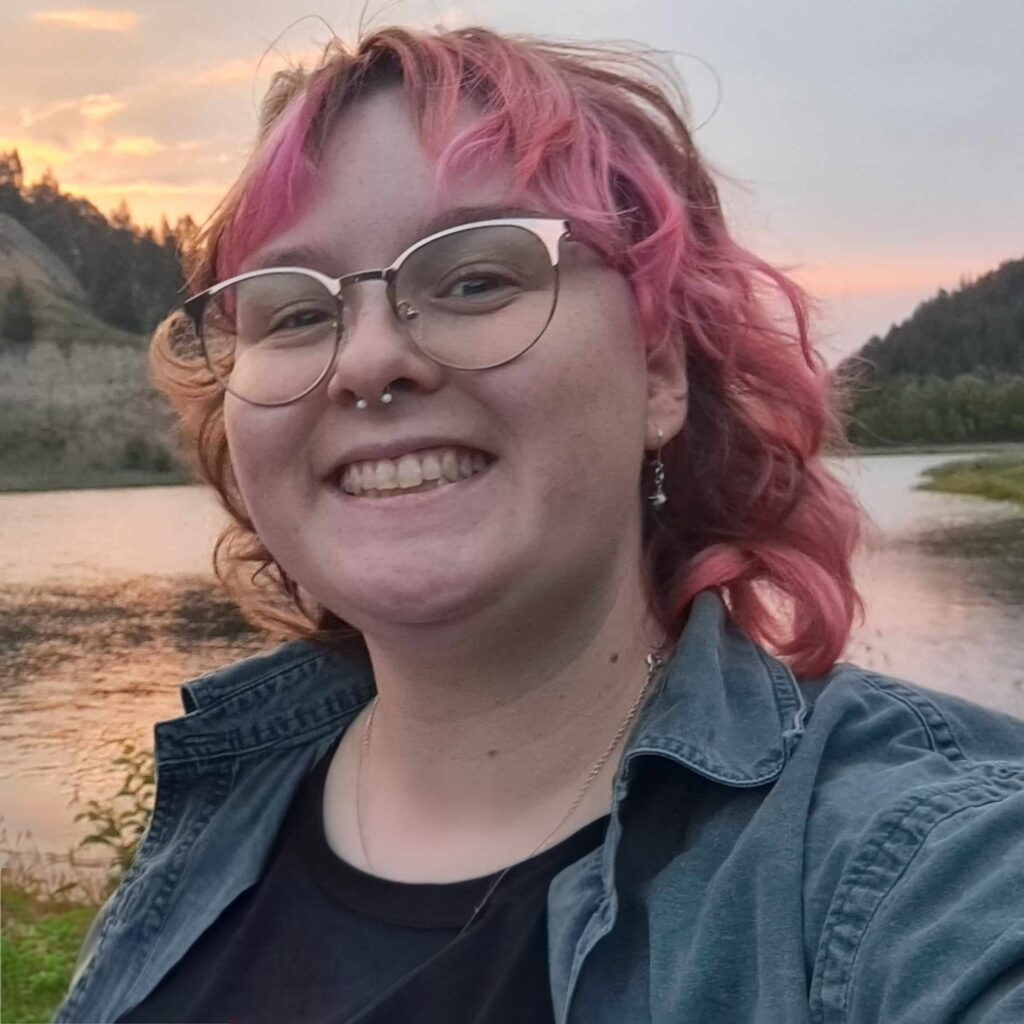 Sarah has worked at AEW since 2021. She started on the environmental team, helping with a variety of tasks in the field such as conducting bird surveys and wildlife salvages. Recently, Sarah joined our GIS team and is currently working remotely in Kelowna. Sarah has a diploma in Water Engineering Technology and is currently pursuing a bachelor's degree in Freshwater Science at UBC. She is passionate about understanding and protecting water resources. In her spare time, Sarah likes to immerse herself in nature. She is also a big Dungeons and Dragons fan and find endless inspiration in collaborative storytelling and gameplay.
Project Management, Health and Safety Team, and Administration Team
Our team manages archaeological and environmental challenges on projects across a variety of sectors.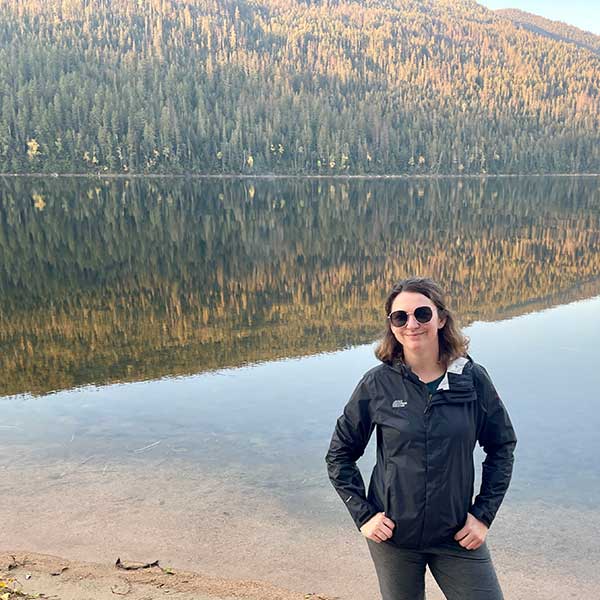 Amanda joined AEW in 2021 as Senior Project Manager. She has been working towards the preservation and stewardship of cultural and environmental values for over 14 years; 12 of these directly on behalf of Indigenous communities throughout the southern interior. She has experience in project management, archaeological and environmental impact assessments, cultural heritage studies, title and rights, community engagement and worker health and safety. She completed her Bachelor's degree in geography and geology/archaeology in 2008 and is a member of the British Columbia Association of Professional Archaeologists as well as the Project Management Institute.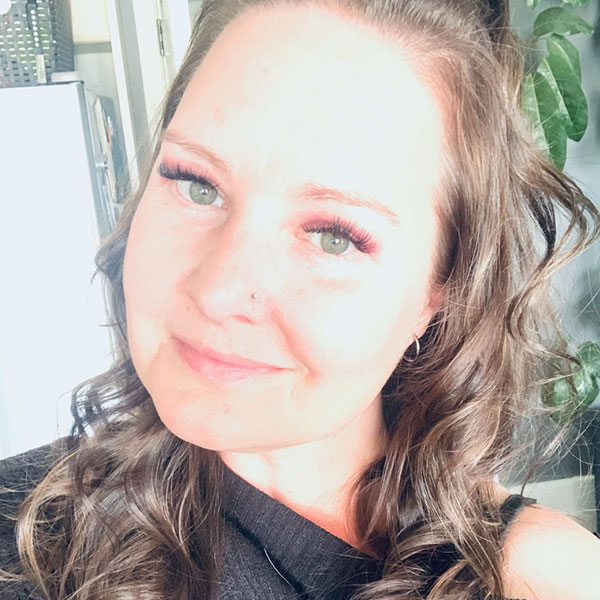 Tara joined AEW in 2022 as Accounts Receivable Administrator. She has over 13 years experience in her field, and three of those within Indigenous businesses/communities. Tara is based out of the Kamloops and works closely with other areas. She enjoys working with an amazing group of people within a wonderful organization.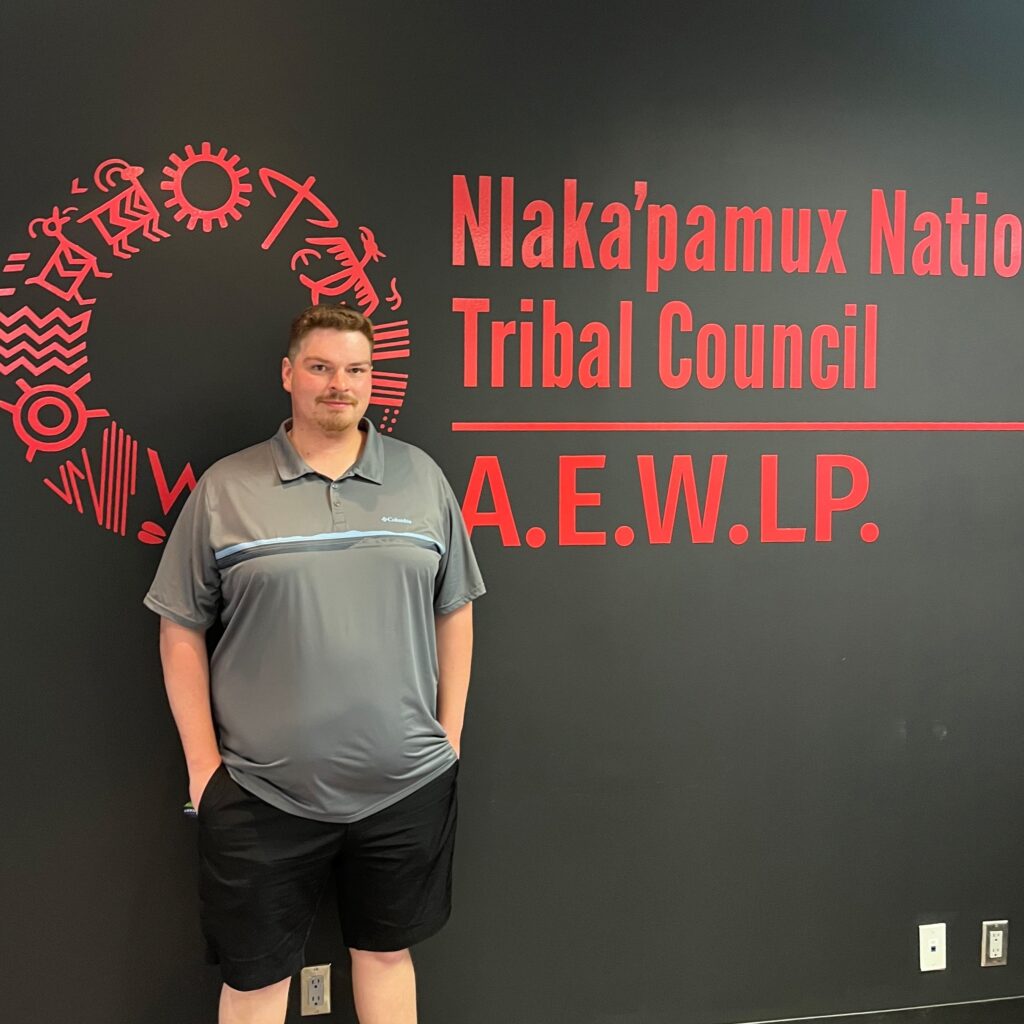 Grayson Archie is a member of the Peepeekisis Cree Nation and lives in Kamloops, BC. He has a degree in Business Administration majoring in Human Resources and is currently completing his Indigenous MBA. He is also a Chartered Professional in Human Resources. Grayson has worked with the BC interior Indigenous communities for over 6 years and has advanced experience in Human Resources. His role with AEW is to provide day-to-day HR operations and provide Business Development support.
You can find Grayson enjoying time with his family, playing slow pitch, or playing basketball at the Tournament Capital Centre.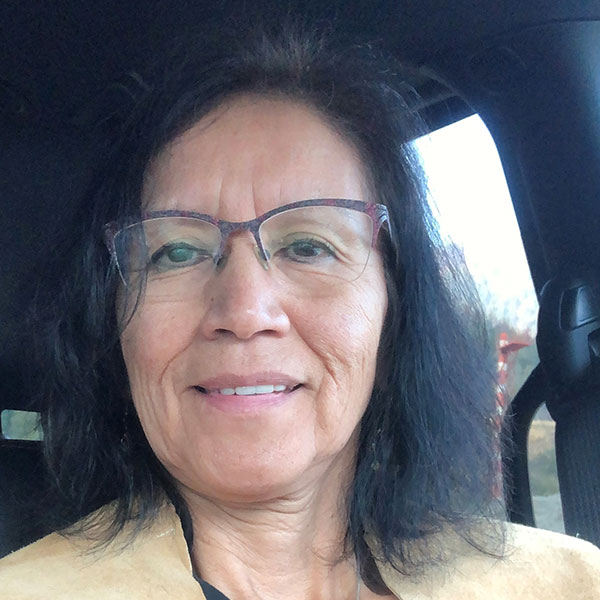 Karen is Nlaka'pamux, a member of the Lytton First Nation, born and raised in Lytton. Karen started working for NNTC in 2019 and was transferred to AEW in 2020, her job title is Community Coordinator. Karen enjoys being outdoors gathering traditional foods, fishing, hunting, and trapping.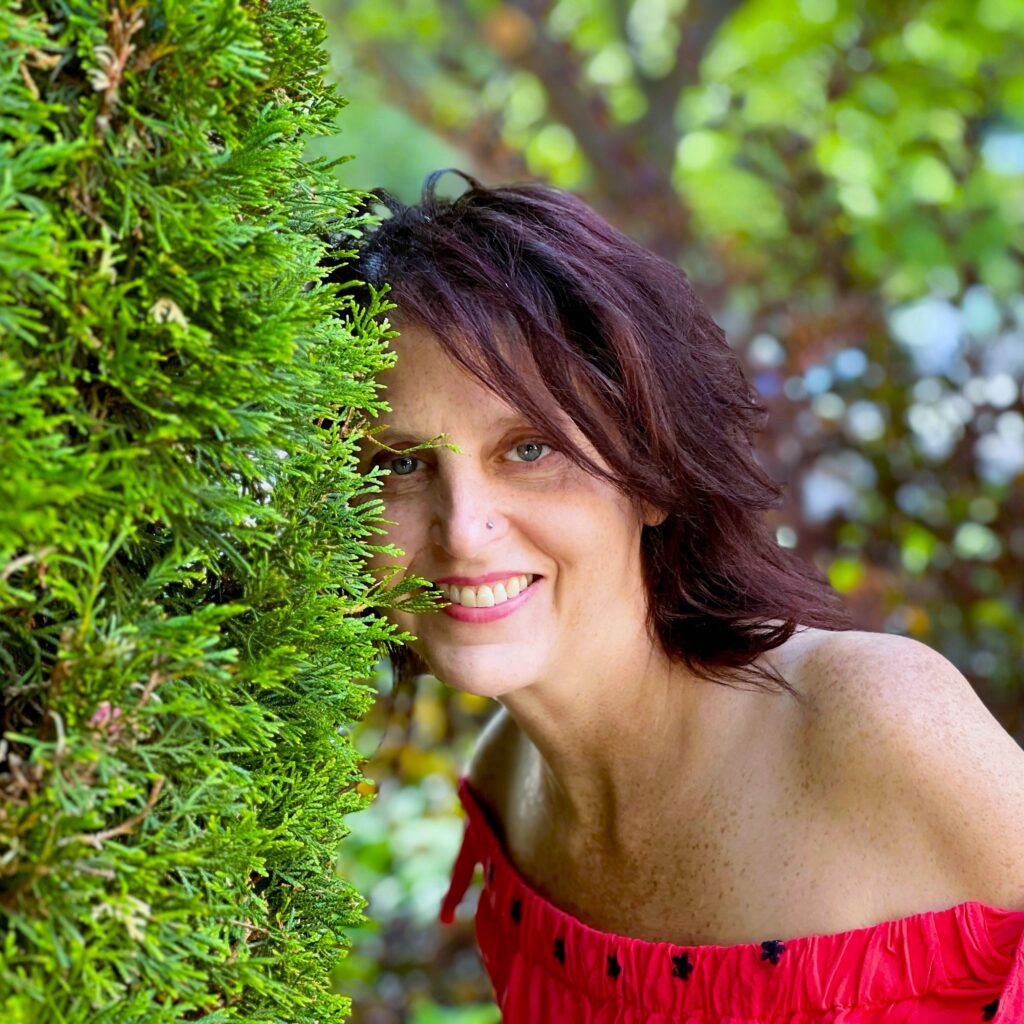 Cindy joined AEW in July 2023 as Project Controller. She went to school for Graphic Design. Cindy was in the Video Game industry for 20 years with over 13 years experience as a Project Manager. Most recently, she worked as a Letter Carrier at Canada Post for just over 4 years. She enjoys painting, photography and hiking with her dog. Cindy wanted to join a company that's making a difference and is passionate about what they do.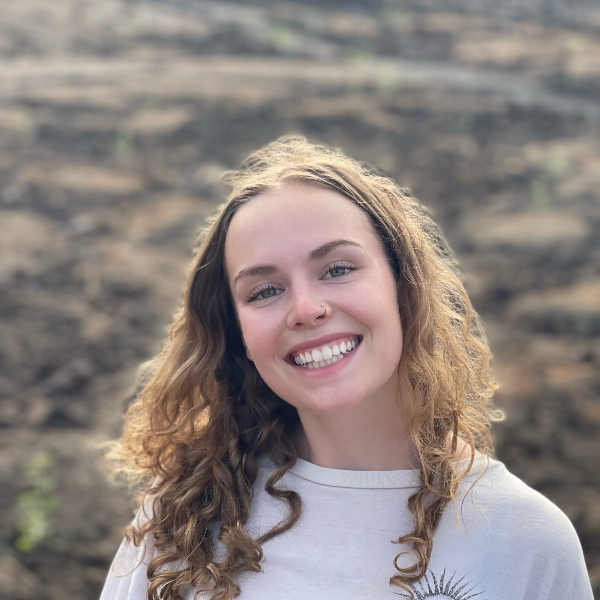 Cara has a Bachelor of Science in biology with a specialization in ecology from Carleton University. She has worked a variety of roles in the environmental sector since graduating. Cara joined AEW in March of 2021 as a Project Coordinator, supporting various archeology and environmental projects. In her off time, Cara likes to be outside appreciating nature. Some of her favorite activities include hiking, skiing, and observing wildlife.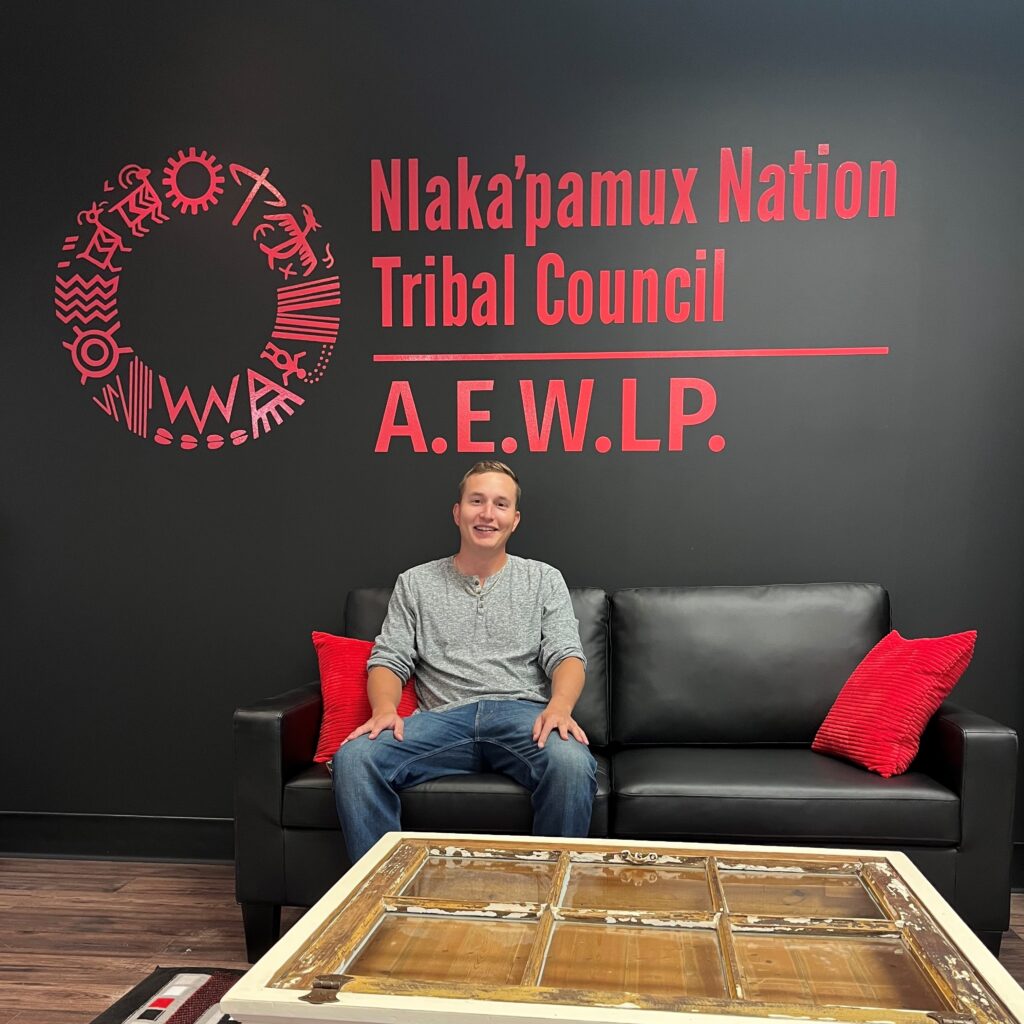 Taber is currently working as a health and safety coordinator for AEW. His ultimate goal is to improve the standard of living of the people living in his hometown, Lytton, BC and the surrounding Nlaka'pamux territory through economic development. Taber's biggest achievement to date is having served six years in the Canadian Armed Forces with his mind and body still intact.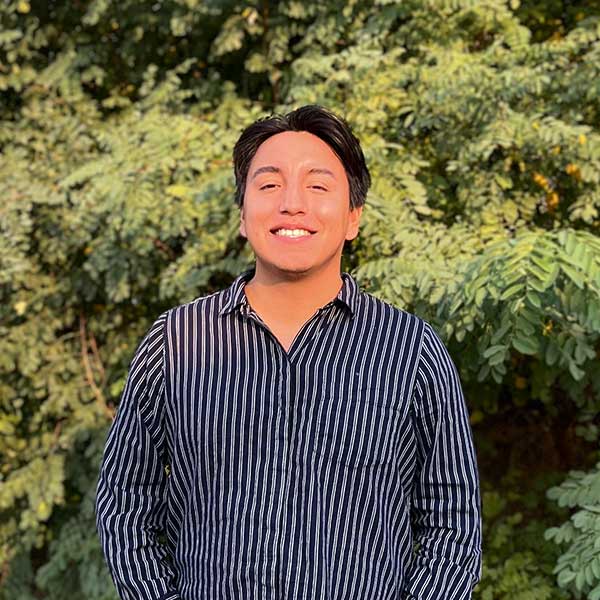 Roarke Shmoowa Charlie is from the traditional territories of the Nlaka'pamux Nation. Born in Lytton BC, TLKemshEEn, the place where the two rivers meet. He has taken an interest in the field of Archaeology. Roarke plans are to go to TRU to pursue his BA in Anthropology. Roarke's prior educational experience is in Adventure tourism as he loves the outdoors. You can see Roarke on the hiking trails or snowboarding. He is excited to apply himself to this field of work and learn more along the way.